Gå til resultater
Direkte-nyheter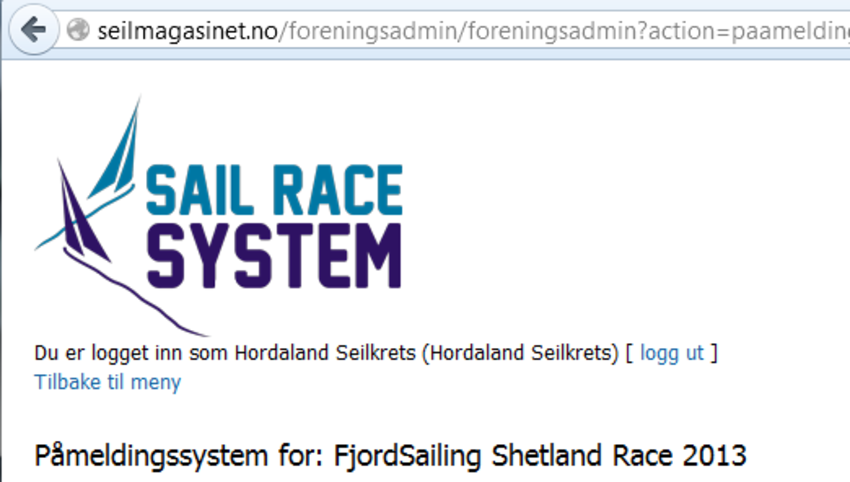 FINAL RESULTS LEG 2
25. juni 2013 - 09:30:48
Finishline notes and results have been compared.
Only one misprint was found:-)
The results are now final!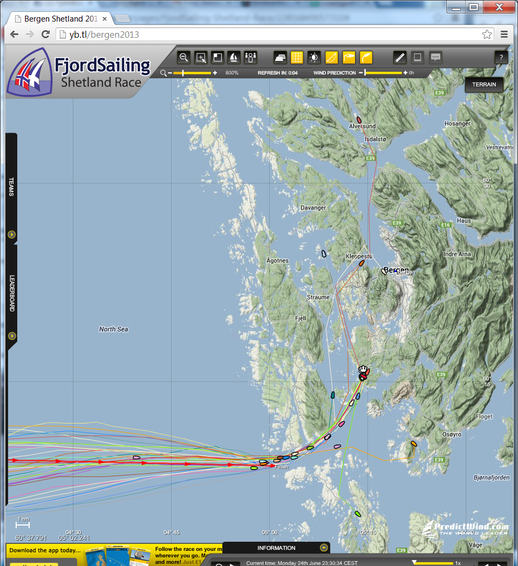 ALL BOATS ARE IN
24. juni 2013 - 23:50:01
All boats have crossed the North Sea and are under way to their home port.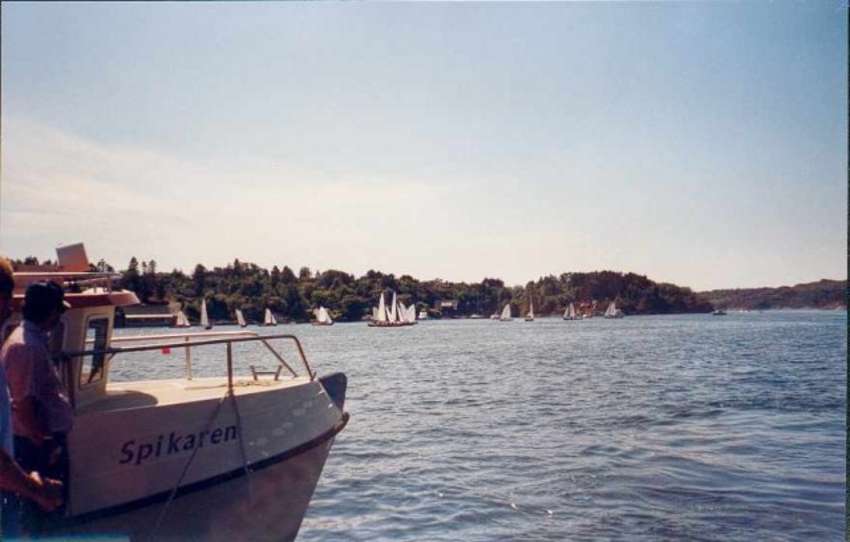 PRIZEGIVING BERGEN
24. juni 2013 - 23:30:13
Prizegiving for the Lerwick - Bergen leg of Fjordsailing Shetland Races 2013 will be at Hjellestad Seilforening.
Tuesday 25th of june at 1900 hours.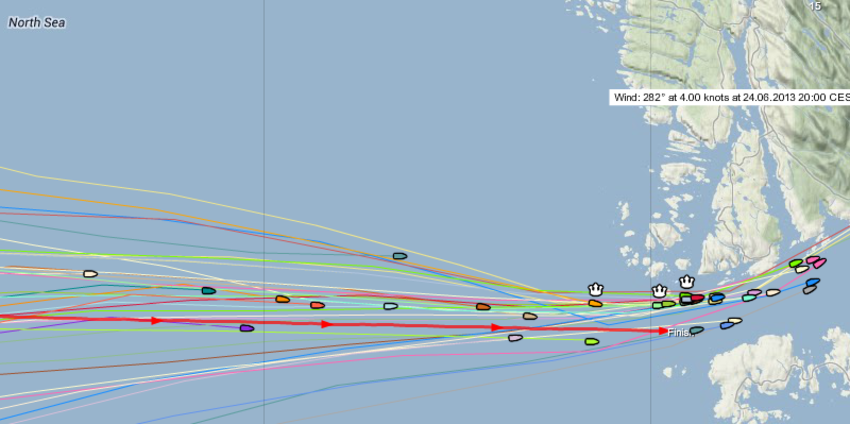 BUSY WATCH AT THE FINISHLINE
24. juni 2013 - 20:21:17
Boats are crossing the finish line in large numbers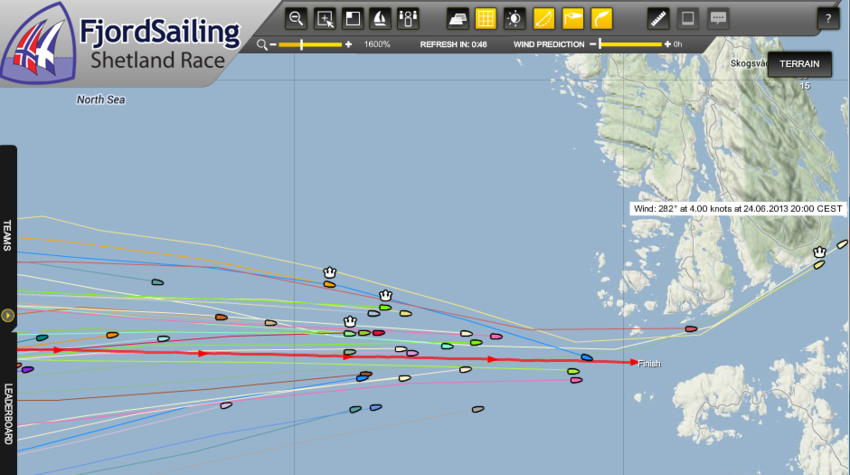 FINISHLINE LIVE REPORT
24. juni 2013 - 19:07:19
Follow finishline team as they enter times in UTC format.
ONLINE SPREADSHEET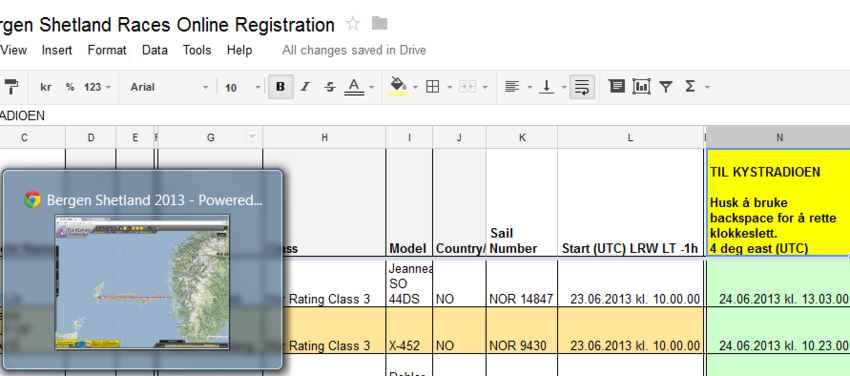 FOLLOW REPORTING TO KYSTRADIOEN
24. juni 2013 - 15:23:19
As the boats are passing 4 degrees east they report to Kystradioen. Kystradioen enters the time into an online spreadsheet so race committee has control.
ONLINE SPREADSHEET

TRACKING LEG 1
24. juni 2013 - 10:17:56
Tracking LEG 1 is available here:
http://yb.tl/bergen2013-leg1

FINAL RESULTS
21. juni 2013 - 15:43:13
Final results are available online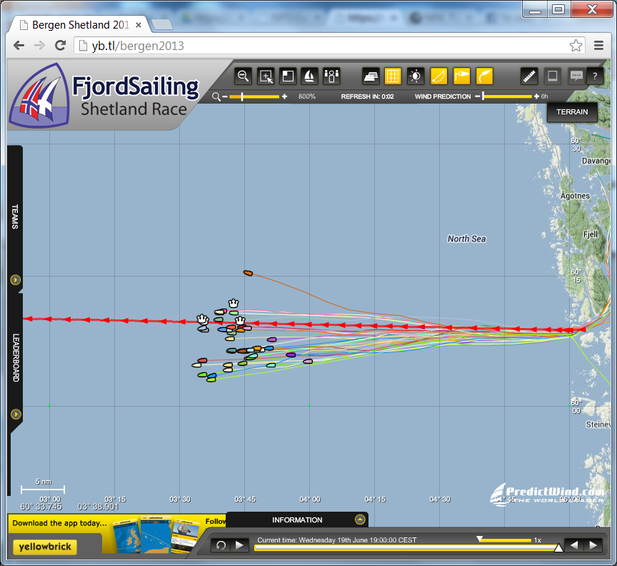 7 hours into the race
19. juni 2013 - 19:16:16
Only one boat in the fleet is heading more northerly. LANGANO of KNS
NRK VESTLANDSREVYEN
19. juni 2013 - 18:05:13
NRK Vestlandsrevyen was present onboard the starting vessel.
Program will be sent at 18:45 this evening.
LINK
Soon 5 hour into the race
19. juni 2013 - 17:53:10
Leading boats class:

Hanna Marie NOR-rating up to 0,930

Poprigun'ja NOR-rating 0,931 to 1,000

Solgang NOR-rating 1,001 and up

Greyhound NOR-rating Doublehanded
Se alle direkte-nyheter